COVID CHUCKS CRICKET: Analyzing the Impact of COVID-19 on Cricket
Written on May 19th, 2020 by Ujwal Sachdeva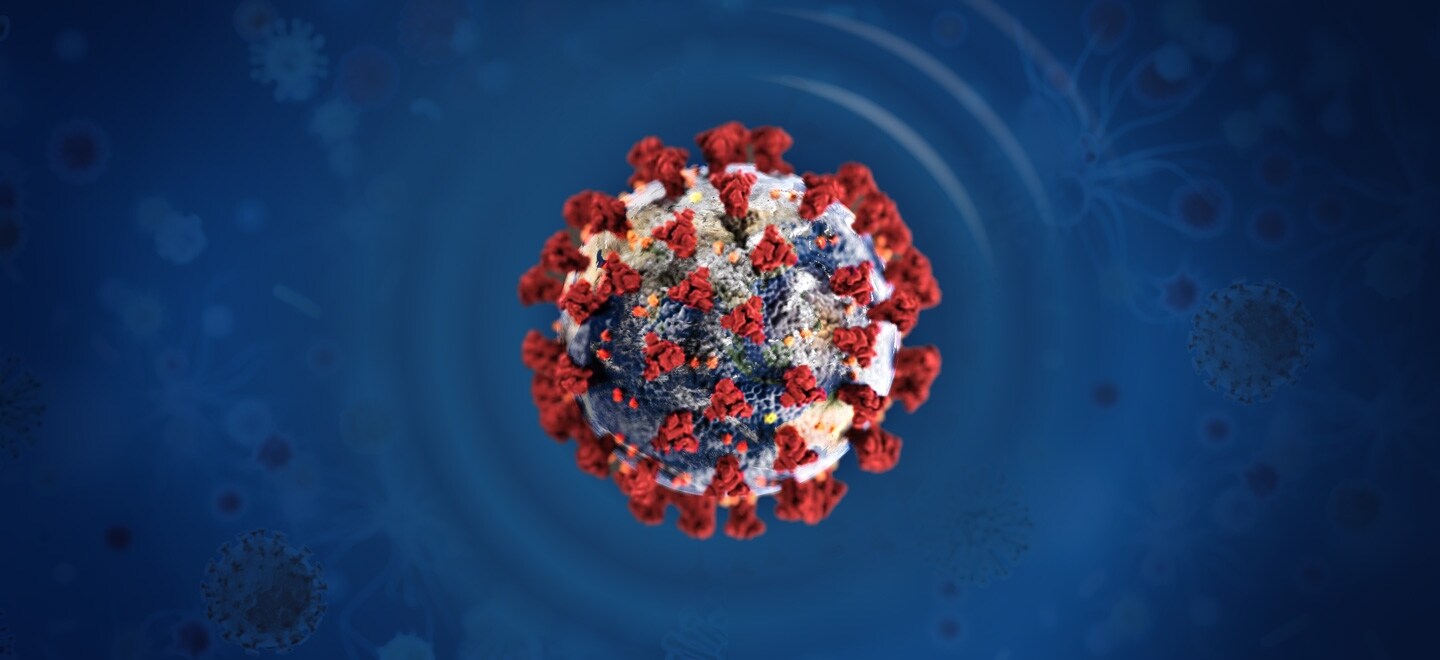 Amidst a scenario where the entire world is at a standstill and practically every field is at risk of losing revenue, us cricket fans often do not wonder beyond not getting to witness exciting cricket action. An in-depth analysis on how COVID-19 impacts not just the revenue generated by the game but also the near future brings about some interesting facts.
In order to increase revenue, it is almost clear that once cricket resumes, the priority would be to host bilateral series and global T20 tournaments. Not only does this put test cricket into jeopardy, but also raises questions on the continuation of the test championship according to schedule. BCCI has made it clear that they would be keen on hosting the IPL if they can find a window for it, while estimating a revenue loss of INR 4,000 Crore upon its cancellation. While the ICC has said it is "exploring all options" for the upcoming world cup, the committee is set to meet on May 28 to decide the fate of the tournament. The ECB has stated that men cricket will take a higher precedence than women cricket and that The Hundred becomes further significant in their future plans to generate higher revenue.
Considering the equation, ICC has chalked out certain necessary formulae that need to be adapted in order to take necessary safety precautions. The committee led by Anil Kumble has recommended to include a ban on the use of saliva to shine the ball and bringing back non-neutral umpires and referees while proposing an additional DRS review per team per innings in each format as an interim measure.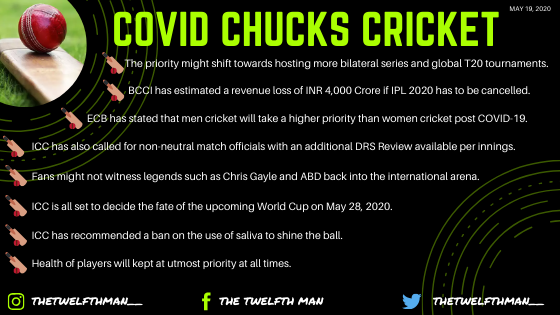 Moving beyond these significant issues and to the sentiments of cricket fans, we might not see some cricket legends with age against them back in action in the international arena. Some of these players may include names as big as Mahendra Singh Dhoni, Chris Gayle and AB De Villiers (after such a long discussion about his international return, alas!).
Ultimately, the need of the hour is that all cricket boards get together and discuss the roadmap for the way forward and most importantly, cooperate mutually to revive the game and the revenue it generates, while also keeping the health of players at utmost priority.